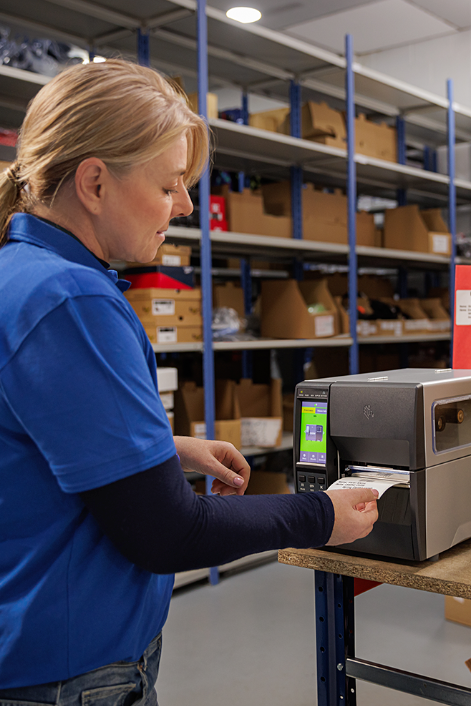 Designed For The
Harshest Environments

Zebra industrial printers are designed for harsh and demanding environments. With rugged durability and future-proof adaptability, their user-friendly barcode label and RFID printers are designed to provide 24/7 reliability. Don't compromise, choose Zebra for high- to mid-volume applications.

Now, with the latest additions to their industrial printing portfolio, Zebra releases the ZT111 and ZT231 and gives you the best performance and long-lasting durability you've come to expect from the global leader in barcode label printing.
Click on one of the models below to learn more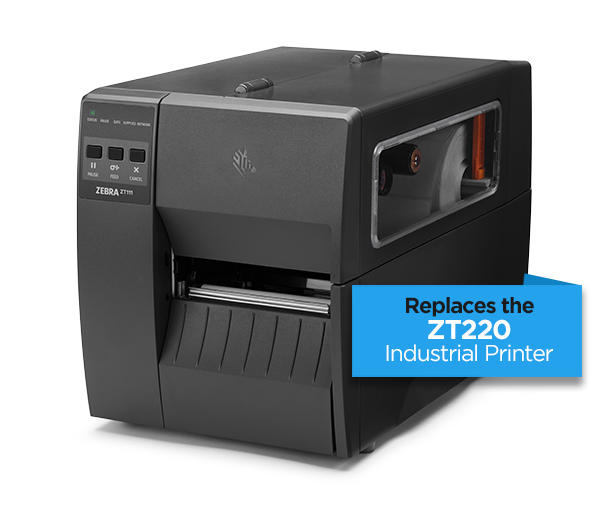 ZT111 Industrial Printer
Entry-Level Industrial Printing
Are your customer's printing needs growing, but their budget is limited? No problem. They need the ZT111: Zebra's most affordable light-industrial printer. Keep up with fast print speeds, crisp print quality, an all-metal frame and security -- all in a space-saving footprint with future-forward technology.
KEY FEATURES
Maximum Print Width – 4.09 in/104 mm
Available Print Resolutions – 203 dpi/8 dots per mm, 300 dpi/12 dots per mm
Max Print Speed – 10 in./254 mm per second (203 dpi), 6 in./152 mm per second (300 dpi)
Durable metal frame and plastic enclosures

APPLICATIONS
Asset Labels
Compliance Labeling
Pallet Labeling
Inventory Labels
Retail Back of Store Operations
Shipping Labels

INDUSTRIES
Retail
Manufacturing
Transportation & Logistics
Warehouse & Distribution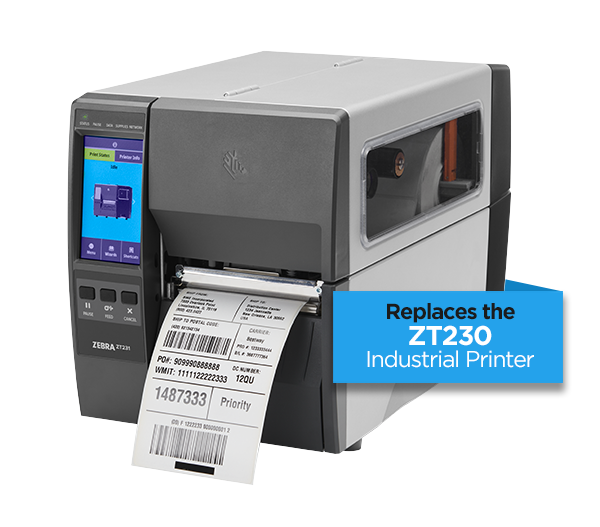 ZT231 Industrial Printer
Small in Price, Big in Performance
Designed with ease-of-use in mind, the ZT231 offers reliable printing for a wide variety of applications. Whether your customer is adopting barcoding for the first time, upgrading their printers, or replacing printer models, the ZT231 offers the right choice for most label printing applications. And for those RFID applications, the new ZT231R delivers the highest UHF RFID capabilities for printing/encoding labels and tags.
KEY FEATURES
Maximum Print Width – 4.09 in/104 mm
Available Print Resolutions – 203 dpi/8 dots per mm, 300 dpi/12 dots per mm
Max Print Speed – 12 in./305 mm per second (203 dpi), 8 in./203 mm per second (300 dpi)
Durable all metal frame and metal enclosure
RFID model for printing/encoding RFID labels and tags

APPLICATIONS
Retail Inventory Labeling
Asset Labels
Compliance Labeling
Pallet Labeling
Retail Back of Store Operations
Shipping Labels
RFID Case Pallet Labels

INDUSTRIES
Retail
Manufacturing
Transportation & Logistics
Healthcare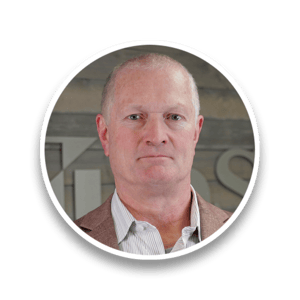 Doug Setters
Manufacturing / T&L
Business Development Manager
P: 1-800-354-9776 ex. 3428
E: dsetters@bluestarinc.com
Fill out this form to connect
with a Zebra BDM