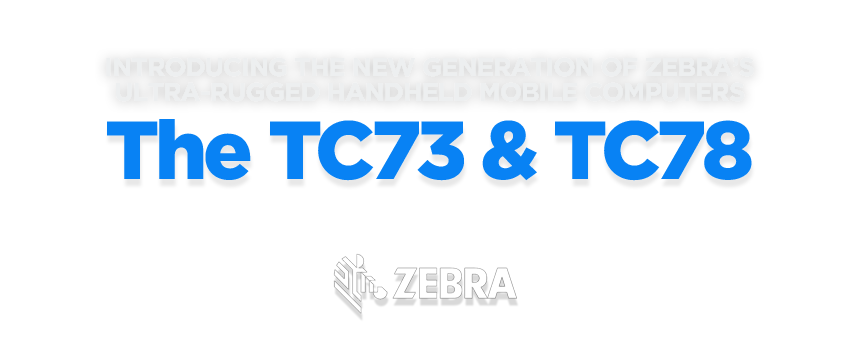 The Ultra-Rugged Handheld Mobile Computers Re-Imagined for the New Age of Mobility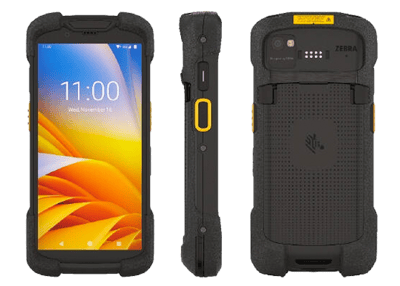 When your customer needs the ultimate in rugged design and performance for the most demanding environments, the new TC73 (WLAN) and TC78 (WWAN/Cellular) mobile computers deliver. Loaded with features that maximize process efficiency, workforce productivity, and worker comfort – the top-of-the-line Wi-Fi 6E TC73 and Wi-Fi 6E/5G TC78 provide all the latest mobility technology.
The largest, highest resolution and brightest 6-inch advanced display with edge-to-edge technology to view more information with less scrolling.
Get virtually instant response times in the most demanding applications with the next-generation Qualcomm 6490 octa-core processor (2.7 GHz)
Increased ruggedness with multiple 10 ft./3.05 m drops to concrete, for use in the harshest environments with less chance of breaks and costs to repair and replace.
Calculate accurate 'legal for trade' parcel dimensions and shipping charges with Zebra Dimensioning Certified Mobile Parcel
Support for CBRS private LTE networks

*




*TC78 Only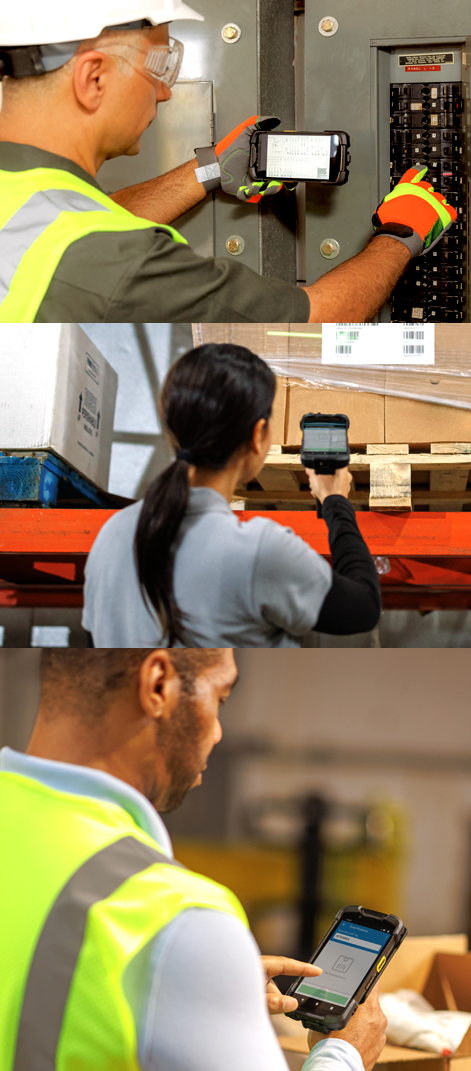 The Ultimate Lifecycle with a Decade of Support

You get a maximum rugged design that's built to handle it all—drops, bumps, spills, heat, cold, vibration and more—inside and outdoors. Designed for a 5-year life expectancy, you can count on an extraordinary return on investment. And service is available for a full 10 years from the first date of sale, ensuring that repair and technical support are available every day of your device's extended lifecycle.

The Ultimate in Features


Give the ultimate feature set and functionality your customer needs to support all of their enterprise applications—from simple to the most demanding. And when it comes to ergonomics, Zebra's award-winning Industrial Design team ensures that even though these devices are loaded with features, they are well-balanced with the modern look today's workers want, easy to hold and easy to use for virtually every size hand.


The Ultimate in Tested and Proven Only-from-Zebra Extras

Turn the TC73/TC78 into a workstation, a two-way radio and a PBX handset. Add RFID for better inventory management. Add 'legal for trade' calculation of parcel dimensions and shipping charges —ideal for couriers. And Zebra's powerful Mobility DNA suite unlocks more value by simplifying every aspect of these devices throughout their lifecycle—from deployment to everyday use to management.

Specifications - TC73
Key Spec(s)
Connectivity
WLAN
Form
Factor
All Touch Handheld
Input Type
All-Touch
Screen Size
4" - 6"
Operating
System
Android
Specifications - TC78
Key Spec(s)
Connectivity
WLAN,
WAN
Form Factor
All Touch Handheld
Screen Size
4" - 6"
Operating System
Android
The primary markets for the TC73/TC78 are:
T&L/Postal/Parcel Delivery
Field Mobility/Field Service
Airlines (under wing)
DSD/Route Accounting
Manufacturing
Warehouse
Government/Public Service
Retail/Distribution Centers

Key applications include:
T&L/Postal/Parcel Delivery

Last mile delivery
Package/pallet track and trace
Proof of delivery/pickup
Route optimization
Fleet management
Payment collection/ invoicing
Location services
Electronic driver logging
Zebra Dimensioning™️ Certified Mobile Parcel for accurate capture of parcel dimensions and charges at parcel pickup and retail location drop-off
Mobile Parcel for capturing parcel dimensions for planning space requirements at sorting depots, distribution centers and warehouses
In-cab Telematics monitoring
Voice communications
Micro-locationing
Field Mobility/Field Service

Asset management
Parts inventory
Invoicing
Scheduling and location-based services
Route optimization
Field service training
Mobile Point of Sale
Collaboration
Proximity sensing


Airlines (under wing)

Baggage reconciliation
Baggage transport
Check-in baggage size verification
Under the Wing crew
Maintenance
Fueling
Freight
Cargo
De-Ice


DSD/Route Accounting

Order/returns processing
Delivery tracking
Proof of delivery
Route optimization
Inventory management
Store setup
Planogram compliance
Customer service
Work order management
Voice communications


Manufacturing

Asset management
Auto assembly
Assembly line quality control
Track and trace — which worker completed which task with which part on which vehicle
Product information management
Equipment maintenance
Workforce management


Warehouse

Picking/put-away
Warehouse management
Returns processing
Order/inventory management
EDI transactions
Voice communications


Government/Public Service

Citation/ID validation
Situational awareness
Military base access control
Communication and collaboration
Asset management
Warehouse and asset tracking
License plate capture (OCR Wedge)
Vehicle Identification Number (VINs) capture (OCR Wedge)


Retail/Distribution Centers

Store shipping/receiving
Price audits/changes
Inventory management
Damaged claim returns
Order replenishment
Returns processing
Voice communications
Zebra dimensioning
LOADED WITH ALL THE LATEST TECHNOLOGIES
Blazing Speed
Run simultaneous demanding applications with virtually instant response times with class-leading processing power, memory and storage. The next generation Qualcomm 6490 octa-core processor delivers 90% more processing power, a 400% faster graphics processor and locationing that is six times more accurate. And up to 8 GB of RAM and 128 GB Flash, plus a 2 TB MicroSD card slot provides ample storage for the most data-intensive applications.
More rugged, lighter, thinner – and more ergonomic
Advanced manufacturing and materials technologies enable a more rugged design — without adding weight or thickness. It's built to handle 10 ft./3.05 m drops to concrete and 2,000 consecutive tumbles. With IP65 and IP68 sealing, it's dustproof and waterproof — submerge it in water and spray it down with a hose. Corning Gorilla Glass protects the display and imager window with maximum scratch-resistance and shatter-proofing — two of the most crucial and vulnerable features. The advanced industrial design and ergonomics bring superior comfort to practically any size hand, minimizing the effort required to hold and use these devices through exceptional balance, a grip area that is nearly 20% thinner and proper key placement and size.
Industry-leading 6-inch advanced display
More display space means less scrolling. The edge-to-edge display is 28% larger, easy to view indoors and outside, works when wet and with a stylus or a finger — even with a glove.
All the right battery features and flexibility to stay powered up
Choose from four battery options: standard, extended capacity, wireless charge and BLE, enabling device location with Device Tracker — even if the battery is depleted. All batteries are fast charging. The sealed battery compartment enables anywhere, anytime battery changes. Charge it with any standard USB-C charging cable. And PowerPrecision+ battery metrics make it easy to identify and remove unhealthy batteries from the battery pool.
All the latest wireless connections
Give workers the fastest speeds with Wi-Fi 6E, 5G and CBRS. Wi-Fi 6E is three times faster and supports four times the number of devices, all with less power. 5G brings wired speeds to wireless networks, plus better signal quality and strength. And support for CBRS private LTE networks enables cost-effective wireless connectivity in the largest indoor and outdoor facilities.
Superior flexibility with Bluetooth 5.2
Better audio quality improves the experience for callers on both ends of a call. Lower power requirements extend battery cycle times. And enable unique business collaboration solutions — connect one Bluetooth device to multiple host devices simultaneously or connect multiple Bluetooth devices to one host.
High performance scanning for every job
Choose from two scan engines. The SE4770 offers a standard 24 in./60 cm scanning range, a wide field of view and maximum motion tolerance. The SE55 1D/2D Advanced Range scan engine with IntelliFocus technology enables the capture of barcodes in hand and as far as 40 ft./12.2 m away — without bending down or climbing ladders. The scan button is rated for one million actuations. Both scanners capture barcodes in virtually any condition and lighting. And with Mobility DNA's Simulscan NG, capture all of the barcodes you need on an item or package with one press of the scan button — and capture and process information on documents, including signatures and barcodes.
Capture ultra-high resolution photos and video intelligence
The 16 MP integrated camera offers the highest resolution in its class. The flash LED generates balanced white light. High Dynamic Range (HDR) captures details even in the lightest and darkest areas of the photo. And with optional Optical Image Stabilization (OIS), it's easy to capture sharp, detailed photographs to document proof of condition, proof of delivery and more.
Hear every word on every call
Get superior audio quality with three integrated microphones with noise cancellation, two speakers for loudness, a high-quality speakerphone and HD Voice, including Super-wideband (SWB), Wideband (WB) and Fullband (FB). And the TC73 and TC78 support wired and Bluetooth wireless headsets.
Add the functionality of additional devices
Calculate accurate parcel dimensions and shipping charges in seconds with Zebra Dimensioning Certified Mobile Parcel, an industry-first handheld 'legal for trade' solution that utilizes the integrated Time of Flight sensor. Turn the TC73/TC78 into a workstation with Workstation Connect software and the Workstation Connect cradle. Add a lightning fast RFID sled, capable of reading an impressive 1300 tags per second. And turn the TC73/TC78 into a two-way radio that works over Wi-Fi or cellular and a fully-featured PBX handset with a custom interface that makes it easy to execute even the most complex telephony functions.
DRIVE WORKFORCE PRODUCTIVITY AND DEVICE VALUE TO A NEW LEVEL WITH MOBILITY DNA
Simplify device integration
Create rich apps that take full advantage of this device's capabilities with Enterprise Mobility Management Tool Kit. Build feature-rich web applications with Enterprise Browser. And easily capture and integrate barcode data into apps without writing any code with DataWedge API.
Increase device security
Keep these devices secure every day they are in service with LifeGuardTM for AndroidTM. And restrict apps and device features with Enterprise Home Screen.
Deploy devices quickly and easily
Let these devices provision themselves right out of the box with Zebra Zero-Touch. Stage a handful or thousands of devices with a scan of a barcode or tap on an NFC tag with StageNow.
Make device management simple and easy
Locate missing devices quickly and easily with Device Tracker. Get dependably superior Wi-Fi connections with Wireless Fusion. Control which Google Mobile Services are active on these devices with GMS Restricted Mode. Eliminate unnecessary trips to the repair depot with Device Diagnostics and RxLogger. Enable EMM to support even the newest features with OEMConfig. And add features to give Android the enterprise-class functionality needed with Mobility Extensions (Mx).
Increase on-the-job productivity
Easily manage Bluetooth accessories with Device Central. Make data entry as easy as possible — give workers a soft keypad designed for data with Enterprise Keyboard. Capture standardized data with OCR Wedge — such as drivers licenses and license plates. And convert 'green' screens to intuitive all-touch modern screens with All-touch Terminal Emulation.

Service Offerings To Maximize Uptime And ROI
Help your customer protect their Zebra devices for constant peak performance with these recommended maintenance plans and signature services.
Zebra OneCare Maintenance Plans
Device uptime, confidence, and savings — that's what you get with Zebra OneCare™ maintenance plans. Customers protect business-critical devices and eliminate disruptions and unplanned repair expenses. But they need more. Your customer needs visibility that gives them insight into all of their support activities.
Learn More
Professional Services
Signature Services
Zebra's Signature Services help accelerate the speed at which users implement new intelligent edge devices and software into their existing IT environment and workflow.
Learn More
Standard Services
Zebra's Standard Services include mobile readiness, business consulting, infrastructure implementation, go-live support, and troubleshooting.
Learn More
Mobility DNA – The Built in Advantage for Zebra Mobile Computers
Zebra Mobility DNA is a suite of enterprise solutions designed to help maximize mobile user productivity and minimize IT complexities over the lifespan of a Zebra computer, tablet or wearable device. These secure solutions help support every stage of your customer's device lifecycle, simplifying device lifecycle management and lowering total cost of ownership.
Learn More
LifeGuard™ for Android™
LifeGuard™ for Android™ is Zebra's software security solution that extends the lifecycle of enterprise mobile computers.
Learn More
Workstation Connect
Double the functionality of Zebra mobile computers and tablets with Workstation Connect. This software gives workers a true desktop experience.
Learn More
Zebra VisibilityIQ™
VisibilityIQ puts Zebra device data intelligence into your customer's hands when and how they need it with different solutions and dashboards that provide them with the business intelligence needed to improve productivity and get the most out of their investment.
Learn More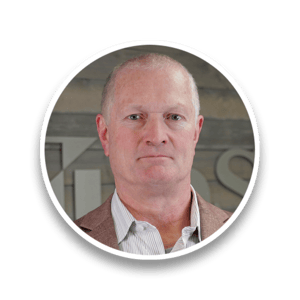 Doug Setters
Manufacturing / T&L
Business Development Manager
P: 1-800-354-9776 ex. 3428
E: dsetters@bluestarinc.com
Fill out this form to connect
with a Zebra BDM