E

verything you need to empower your business with the new world of mobile solutions.
Step up to the TC73/TC78.
​Introducing the TC73/TC78 — a new generation of ultra-rugged mobile computers designed for a new generation of mobile solutions. Thinner, lighter, more rugged, blazing processor speed, powerful scanning options, a large 6-inch advanced display, 5G, Wi-Fi 6E, advanced technologies for crystal clear voice and video calls, Bluetooth 5.2 for superior accessory performance and more — everything you need to empower your business.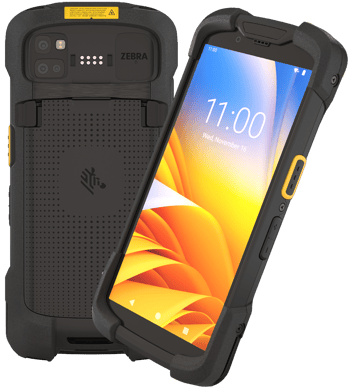 WHY SHOULD YOU SELL THE TC73/TC78?

Rugged mobile computing re-imagined.
The TC73/TC78 sets a new standard for ultra-rugged mobile computing. It's Zebra's toughest handheld mobile computer. The Qualcomm 6490 octa-core processor delivers next generation power. It offers all the latest wireless technologies with 5G,Wi-Fi 6E; a 6 inch advanced display; a new 'no charge cable required' wireless battery option; an advanced range scanner that can capture barcodes from 4 inches to 40 inches.

---


More than ready for the future.
It grows with your customer's business, easily adapting to meet new needs. With support for ARCore-based apps like augmented reality to video calls and intuitive multimedia-rich apps, the TC73/TC78 is leading a new age of mobility. Zebra proven software solutions allow your customers to add the functionality of an integrated mobile dimensioning solution, a fully-featured workstation, a two-way radio that works over Wi-Fi and cellular networks, and a PBX handset.

---


An upgrade story that's easy to sell.
When you step up to the TC73/TC78, you get 3x faster Wi-Fi, 28% larger display,5G cellular speeds, new extraordinary scanning range, multiple battery options and better audio quality, 6x more accurate locationing and much more. Solutions that define a new age of mobility.

---


Increase sales with new solutions like Zebra Dimensioning™.
Where can it be put to work? Wherever accurate dimensions will protect revenue and streamline operations. Calculate accurate parcel dimensions and shipping charges in seconds with Zebra Dimensioning™ Certified Mobile Parcel, an industry-first handheld 'legal for trade' solution that utilizes the integrated Time of Flight sensor.

---


Mobility DNA — your built-in sales advantage.
Mobility DNA enables you to leverage everything we've learned over the last 50 years about technology, users and use cases, strengthening your sales pitches by differentiating Zebra mobile computers. No other competitor offers as broad of a software suite for enterprise mobile computers. That translates into more business, more revenue and a more compelling offer. With Mobility DNA, you're ready to support every stakeholder — from developers to IT, from operations to frontline workers — at every lifecycle stage of Zebra devices.
MARKETS


Warehouse
Picking/put-away

Returns processing

Order/Inventory management

EDI transactions


Retail
Store shipping/receiving

Damaged claim returns

Inventory management

Order replenishment


Transport and Logistics
Package/pallet track and trace

Fleet management

Payment collection/invoicing






Government and Public Service
Asset management

Warehouse and asset tracking

License plate capture

Vehicle Identification Number
What distinguishes the

TC73/TC78

from others

?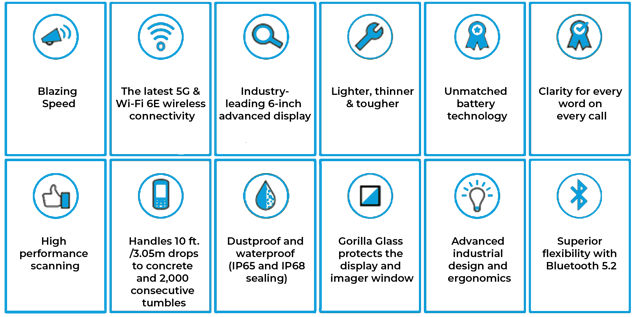 | | |
| --- | --- |
| Stock and availability | |
| DESCRIPTION | ORDER |
| | |
| | |
*Discount is subject to product availability. For more details on the Demo Equipment Purchase Programme, please contact your channel account manager, the Partner Interaction Centre, or BlueStar
Zebra's
TC73
and
TC78
mobile
computers:
step
into
a
new
world
of
mobility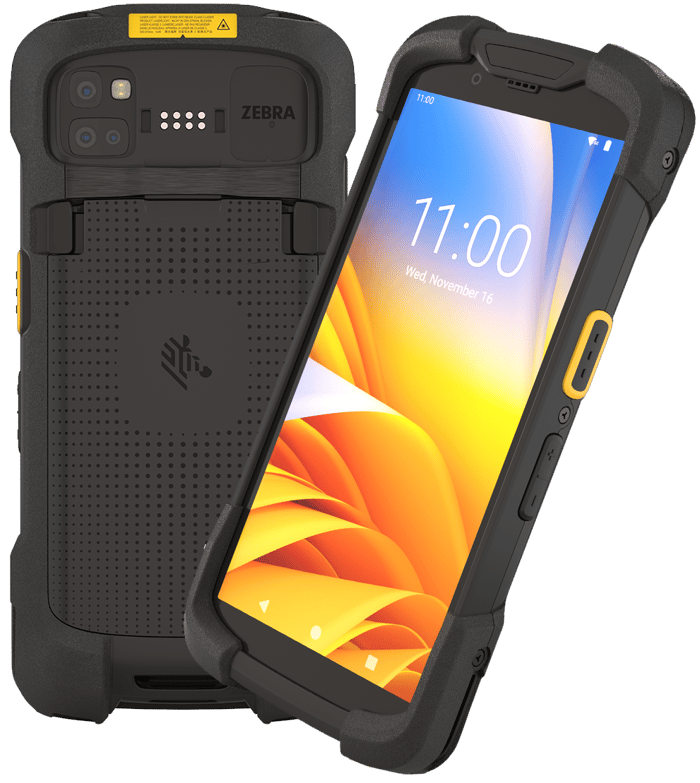 Get your 67.5% discount on all TC73 and TC78 demo units AND accessories now*!
Don't miss this great offer!

To create your personalised voucher(s) for this promotion, simply visit the Demo and Promotions Portal, and use them when you order from your Zebra distributo*.
Create your voucher(s) NOW. OFFER ENDS 30.09.2023