EC50 / EC55 Enterprise Mobile Computer
A NEW CATEGORY OF INDIVIDUALLY ASSIGNED ENTERPRISE MOBILE COMPUTERS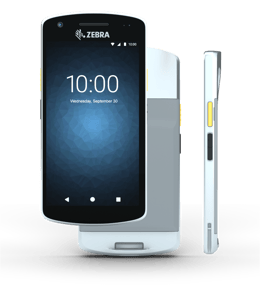 Sales made simple

The EC50 and EC55 are the thinnest, lightest Zebra mobile computers yet, delivering the best of all worlds — a great smartphone look and feel, all day business durability, plus unmatched WiFi connectivity and all the business features workers need to drive personal productivity, collaboration and device value to a new high. And the EC50 (WiFi only) and EC55 (WiFi/cellular) models expand your sales opportunities — you can help your customers connect more workers inside their facilities and out in the field. PRODUCT PAGE >>
Stock & Availability:
EC50
EC55

WHY SHOULD YOU SELL THE EC50 / EC55?
1

Expand your market reach.
No more losing deals to customers who are buying consumer mobile phones for their workers. Now you can give them lightweight smartphone styling, loaded with the enterprise capabilities needed to maximize personal productivity. It's also the perfect device for those workers who don't have an enterprise mobile device and are not connected today — from managers and retail associates to patient transporters in a hospital to the concierge in a hotel.

2

Get in deeper with existing customers.
You don't need to look too far to find highly qualified prospects for the EC50 / EC55 — start by looking into your existing customers. These customers whose workers are not yet using a mobile device are ideal prospects: they will be drawn to the sleek looks, ease of use, and the major increase in individual productivity that will follow. And since the platform is shared with other Zebra Android devices, adding the EC50 / EC55 to the mix won't increase support or training costs — it uses the same OS, APIs and Mobility DNA device management and productivity tools.

3

It's a powerhouse of individual productivity.
Workers with the EC50 / EC55 in hand can do it all. This enterprise mobile computer fits in a pocket for the ultimate in carrying convenience, keeping all the information workers need to do their jobs, right at their fingertips. Need to scan barcodes? No problem. Need a powerful collaboration tool? Zebra solutions make it easy to add text messaging, instant push-to-talk and PBX handset functionality. And you can connect a monitor, keyboard and mouse with the workstation cradle to easily create a desktop computer for a mobile POS.

4

A big part of every sale — accessories for home, the car and work.
Since workers can take their EC50 / EC55 home, every user will need a multitude of accessories that will increase the size of your sales, such as a USB charging cable for home, a cigarette lighter adapter for charging in the car, and a charging or workstation cradle at work. Then there are carrying accessories — a holster and handstrap. And accessories to keep the EC50 / EC55 looking like new —including a protective case and a screen protector.

5

Put more money in your pocket with services that will make them smile.
When you sell your customers a Zebra OneCare Essential or Select support agreement, you not only increase the size of the sale and the money you'll make, you also provide your customers with the industry's gold standard of service. You and your customer get the peace of mind that comes from knowing that no matter what might go wrong with their device — including accidental damage — it's covered. And you get a renewable income, year after year.
---
A new kind of device that blends the best of both worlds…


The consumer good looks
your customers workers want…



…and everything their
business needs…


…all wrapped up in a device
that looks just like a smartphone
on the outside…


But is pure business
on the inside.


Target Markets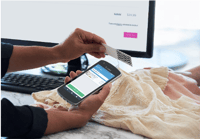 Retail
Price check/item lookup/ assisted selling
Inventory/asset management
Task management
Mobile POS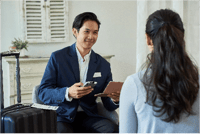 Hospitality
Concierge service
Luggage/event/reservation verification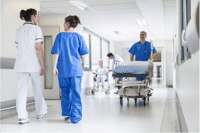 Healthcare Ancillary Services
Patient transport
Meal delivery
Sanitation/housekeeping
Staff collaboration Field Mobility