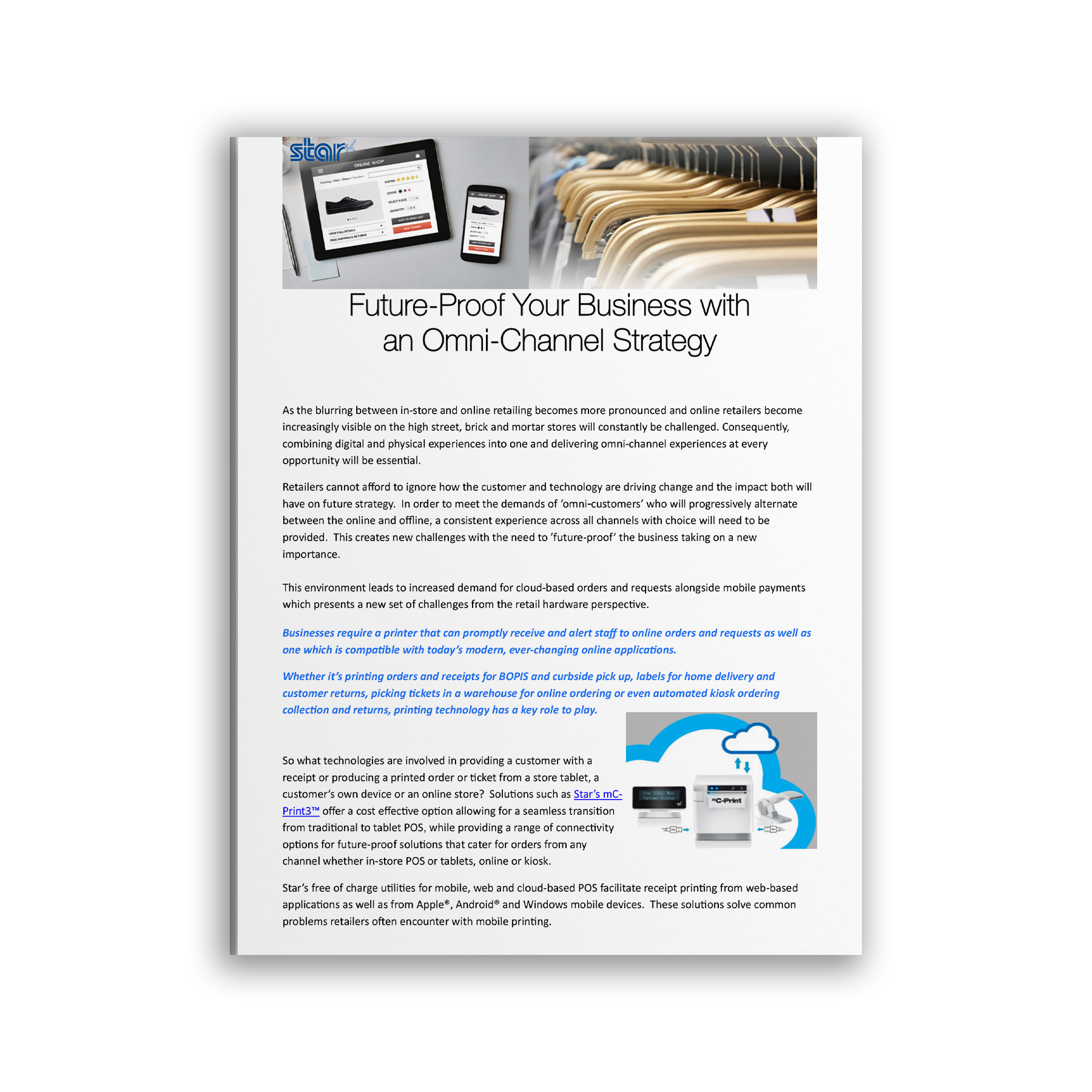 Free Downloadable
Fill in the form below to immediately download the guide

Future-proof your business with an omni-channel strategy.
Combining digital and physical experiences is essential.


As the blurring between in-store and online retailing becomes more pronounced and online retailers become increasingly visible on the high street, brick and mortar stores will constantly be challenged.
Learn more about the benefits of future-proofing your business in this downloadable.
>> Available in English