It's That Time Again
Let's Upgrade Your Customers to the Latest Products and Solutions
from Zebra Technologies
Sometimes the easiest sales are the ones you've already made
Turn Your Existing Business Into New Business
BlueStar has done it again! We've combed through all of your sales history for Zebra Technologies and put together a custom report that will enable you to easily find and capitalize on low hanging fruit. We can show you a complete and concise view of every opportunity you have to upgrade your customers to the latest products, solutions and services from Zebra!
There's a chance your customer may be using outdated technology, or unsupported operating systems, on devices you originally sold to them those many years ago. If you're not having these discussions with them about refreshing their devices and upgrading to the latest technology, you can bet some other company will. Get out in front of it with our help!
What Can You Expect In Your Refresh Report?
Your historical sales data for Zebra from 2015-2022

Summary View

of your customers, original purchase orders, products sold and the quantity, the years you sold them, and our recommendation of which new product to replace them with

Complete View

of every line item for every Zebra sale your company made during this time period, with all the details you could possibly want

Key insight into specific upgrade opportunities

1D Scanners that you can upgrade with 2D Imagers
2G/3G Mobile Devices that you can upgrade with LTE-Enabled Devices
End of Life Windows OS Devices that you can upgrade with Android OS Devices

Expert recommendations of the latest products to lead with, along with helpful resources to help you sell them

Other marketing materials, assets, and educational links for an even deeper understanding
Make More, Earn More, & Sell More with Zebra
Combine Zebra promotions and incentives for a perfect SALES TRIFECTA of rewards!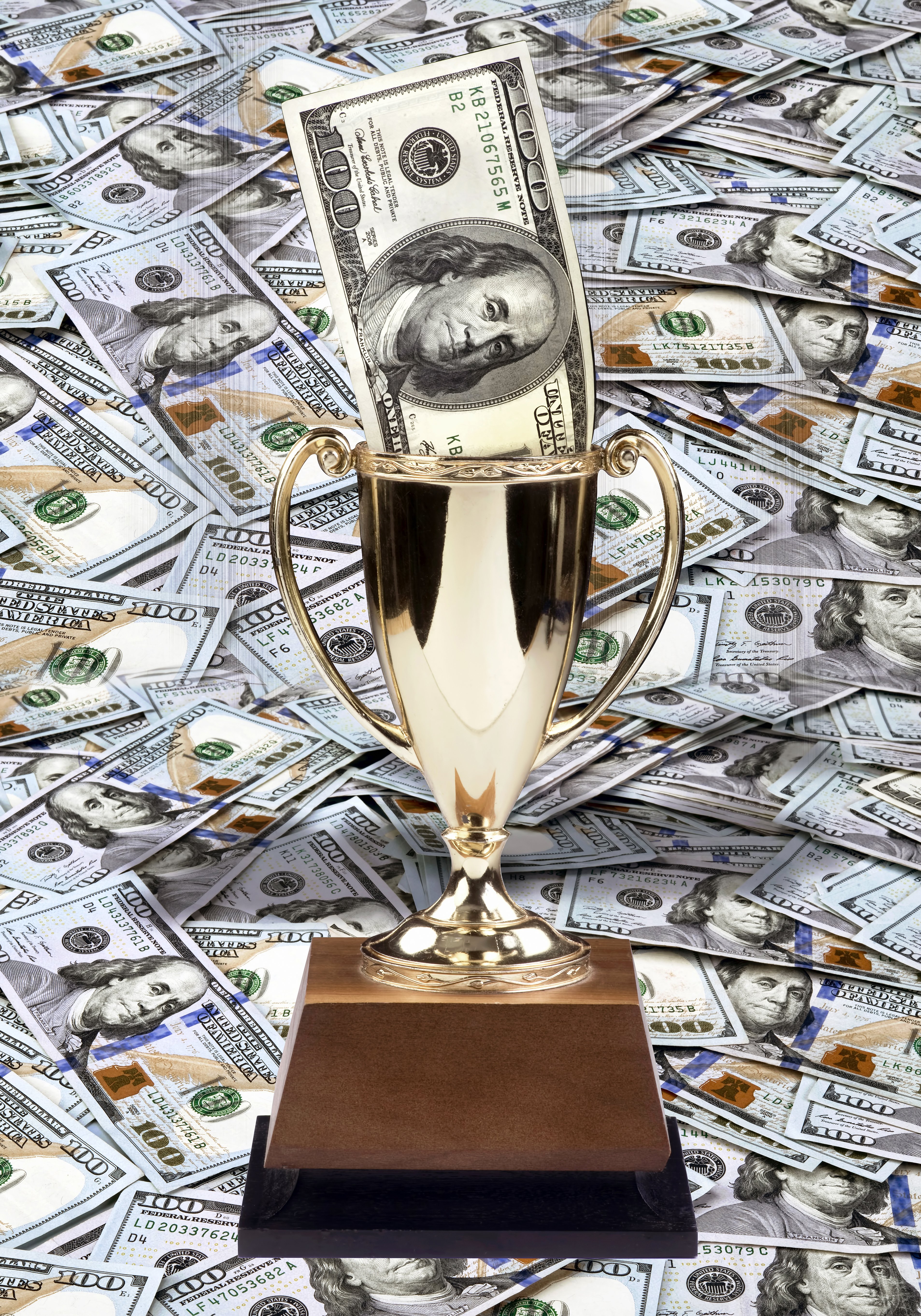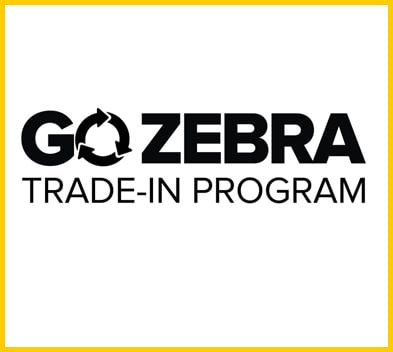 1. GO Zebra Trade-In Program
Give your customers cash rebates when they purchase eligible Zebra hardware. Zebra makes it easy for your customers to earn rebates on printers, mobile computers, tablets, data capture devices, environmental sensors and Zebra OneCare Service Contracts when they upgrade.
Learn More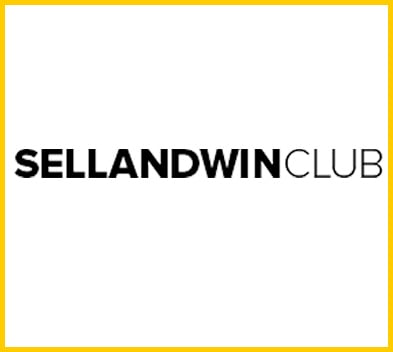 2. Zebra's Sell & Win Club
Join the Sell and Win Club incentive program to be recognized and rewarded for your individual sales performance. You'll accumulate points for eligible sales transactions, which you can redeem for exciting rewards from Zebra's extensive rewards catalog. Rewards include merchandise, gift cards, experiences, educational resources and much more!
Learn More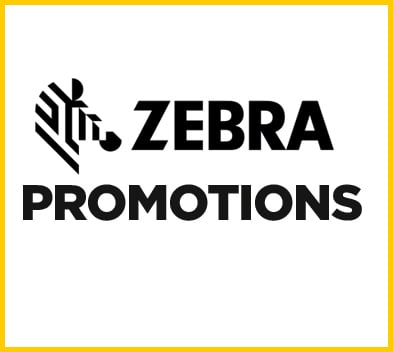 3. Current Zebra Promotions
Increase profit margins and strengthen your bottom line while upgrading your customers to the latest products from Zebra. Stay up to date with all the current discounts and programs that can help you close more sales and increase profitability, for both you and your customers!
Learn More


Enhance your competitive edge by combining ALL 3 in the same sale & reap the rewards!
MOTIVATE YOUR SALES TEAM – MEET CUSTOMER DEMAND
DRIVE COMPETITIVE REFRESH – FACILITATE END-USER UPGRADES



Mobile Computers
Give workers the right tools to complete work faster, smarter and better with Zebra's portfolio of mobile computing hardware and software tools. From handhelds and tablets to wearables and vehicle-mounted computers, Zebra's solutions run on Windows or Android operating systems and enable workers to perform at their best, shift after shift.



Tablets
Power your customer's job performance and career aspirations to their highest level with rugged, purpose-built Zebra tablets. Perfectly matched and personally customized, Zebra tablets are tough, far-reaching, high-achieving and uniquely defined by your customers so they can work their way.
VIEW THE TABLETS BROCHURE

Barcode Scanners and Data Capture
You may be choosing a barcode scanner, but what you're acquiring is scanning abilities. The ability to scan dirty, damaged barcodes, survive harsh work environments, and streamline day-to-day management. Zebra anticipates every challenge so users can scan anything, anywhere, no matter what.
VIEW THE SCANNER BROCHURE

Printers
Printer failures are a thing of the past with Zebra's self-reliant, durable and eager-to-work printers. From simplified set-up to quality construction to performance-enhancing Print DNA software toolset – Zebra allows users to print with confidence every time.

Printing Supplies
Choose Zebra's reliable barcode, RFID and card supplies carefully selected to ensure high performance, print quality, durability and readability. Zebra knows that printing supplies can impact everything from printhead lifespan to operational efficiency. That's why they design, produce and rigorously pretest their own line of thermal printing supplies to ensure consistent, optimized performance in your Zebra printer — and peace of mind for you and your customers.
VIEW THE SUPPLIES MICROSITE

RFID
The long-awaited potential of consistent and reliable RFID is here and within reach. Leverage Zebra's decades of expertise, design thinking and software development to achieve maximum RAIN RFID efficiency. Unlike other players, Zebra gives you the industry's broadest, field-proven RFID portfolio for unmatched accuracy and interoperability that elevates every system, device, tag and worker.
VIEW THE RFID BROCHURE

Interactive Kiosks
Put the ultimate in concierge-style service at the shopper's fingertips with the CC600 and CC6000. Available in 5-inch and 10-inch models, these kiosks give customers the best of online and in-store shopping, with the convenient self-service capabilities they expect, and more. Support for the latest technology and a cutting-edge Android platform take customer engagement to a whole new level, while powerful tools make it easy to develop applications, integrate, deploy, and manage kiosks.

Location Technologies
Automating visibility to asset location helps organizations better manage and optimize their critical assets, streamline operations and create more efficient workflows. Zebra offers a full portfolio of best-in-class hardware options for capturing location data, to satisfy a large variety of requirements for range, accuracy and precision. Combined with the power of Zebra MotionWorks Enterprise platform®, which translates this location data into meaningful insights, Zebra delivers the location expertise needed to maximize the benefits of real-time tracking in any organization.
VIEW LOCATING SYSTEMS HARDWARE AND SOFTWARE

Environmental Sensors
Zebra's cutting-edge portfolio of environmental sensors reimagines supply chain visibility. They see more and can tell you a lot more. From ready-to-use to thermal printable indicators, to electronic sensors that wirelessly monitor environmentally sensitive products, Zebra is the one-stop shop for complete cold chain and related solutions.
VIEW ENVIRONMENTAL SENSORS

Accessories
From chargers and communication cables to carrying cases and holsters, these versatile accessories help your customers customize their mobile device for optimal efficiency and convenience.
VIEW ACCESSORIES

Services
Zebra Signature Services gives your customer the expertise to optimize the adoption of edge-data solutions to run their business more productively. Zebra Support Services protect the investment in the devices that run their business by maximizing predictable performance and uptime to support their critical operations and improve business outcomes. Visibility Services build on the Support Services by harnessing data-driven analytics to visualize, automate and provide predictability of your customer's business environment to help them maximize ROI, performance and high availability of their critical edge devices.
VIEW SERVICES

Software
Empower your customer's workforce, streamline daily tasks and improve their operational visibility to optimize their most important assets and resources. Leverage AI-powered software to elevate their performance and prioritize their customers.
VIEW SOFTWARE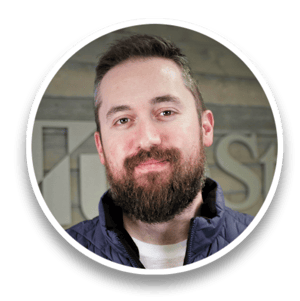 James Davis
Brand and Marketing
Business Development Manager
P: 1-800-354-9776 ex. 3302
E: jdavis@bluestarinc.com
Fill out this form to connect
with a Zebra BDM